Ohio's leading mobile application and technology platform for medical marijuana.
Our vision is patients first. At CxC, we aim to provide patients with a simple, user-intuitive mobile application that will address the needs of medical marijuana-based medical care and treatment for qualifying ages and qualifying medical conditions. When it comes to cannabis and mobile technology, our goal is for Ohioans to have an optimal, stress-free experience when selecting the best options for medical marijuana.
The CxC mobile application will allow patients to locate medical clinics and local dispensaries in Ohio, as well as provide a means to track usage history via a personalized health journal. Patients can review doctor recommendations, and address overall best practices for medical marijuana use.
The application also includes a detailed in-app library and cannabis glossary detailing each strain and its optimal uses based on patient symptoms. Last, we will provide the latest news and tips related to health and medical marijuana.
"Every 19 minutes somebody dies of a prescription drug overdose. It doesn't happen with marijuana."
— Dr. Sanjay Gupta, Neurosurgeon & Chief Medical Correspondent, CNN
Our founder, Axaviar Burrows, is an Ohio native. He struggled with witnessing his stepmother take multiple pharmaceuticals growing up, with no positive effect. She suffers from fibromyalgia, a painful, incurable nerve condition that is difficult to manage both pain and symptoms. He discovered that the only thing that worked for her was medical marijuana.
As an active church and community member, the legalization of marijuana for medicinal use in Ohio has alleviated some of the shame and embarrassment she feels when using cannabis for pain management.
This is a common thread among cannabis users in Ohio. With the stigma of marijuana use fading away, our platform offers a solution that will provide solace for medical marijuana patients just like Axaviar's stepmother and other Ohioans who share a common experience.
Co-Founder Harold Eichelberger, a Gary, Indiana native came on board as a medical marijuana supporter who has been on anti-seizure prescribed medication for over 13 years to treat his epilepsy. He understands how prescribed pills can impact the body. Harold's goal is to ditch the pills, and pass along the message to Ohioans.

Axaviar Burrows
Founder & CEO
Axaviar Burrows is the Founder and CEO of Collective Convenience. He is native of Canton, Ohio where he developed his entrepreneurial spirit as his father is an owner and operator of a trucking company. Burrows spent his formative years washing trucks, changing brakes and tires, and completed mechanical work including springs and transmissions. Axaviar also has an extensive culinary background as an alumnus of the University of Akron, focusing on Hospitality Management and Culinary Arts. He has been a lead chef and manager for bakeries and restaurants throughout Ohio. Aside from managing CxC, Axaviar is currently a student at the Cleveland School of Cannabis. HIs primary focus is Horticulture, and he is a team member at the Clubhouse Dispensary. Axaviar is the first and only person in Ohio who is authorized to work in a cultivation facility and dispensary. Burrows exclaims, "I am passionate about my home state. I hope that our technology platform will reach all Ohioans to provide positive health outcomes when it comes to treating symptoms with medical cannabis."
Harold Eichelberger

CTO & Co-Founder
Harold Eichelberger is the Co-Founder and CTO of Collective Convenience. He believes that the primary function of the company should be to serve and help all patients throughout their medical marijuana journeys. He has years of UX Design experience working for major companies, as well as with several boutique start-ups. Harold also has a background in pastoral ministry which lends to his overall empathy when it comes to meeting the chief needs of people. He shares, "We hope that through our technology we can help to improve the quality of life of those suffering from disease symptoms day-to-day. Our platform presents this opportunity to patients."
JD Pack

Tech Director & Co-Founder
JD is a full-stack developer who understands everything about the software development lifecycle from start to finish. Bringing ideas and concepts to life through technology is his passion. JD doesn't see technology as just tomorrow's next fancy gadget - he sees it as a way to enrich peoples' lives. As a developer, JD has acquired many programming languages and methodologies throughout his professional career. As someone who's worked on consumer and business technology since the age of 17, JD knows how to manage expectations, and efficiently delegate tasks and lead others to success.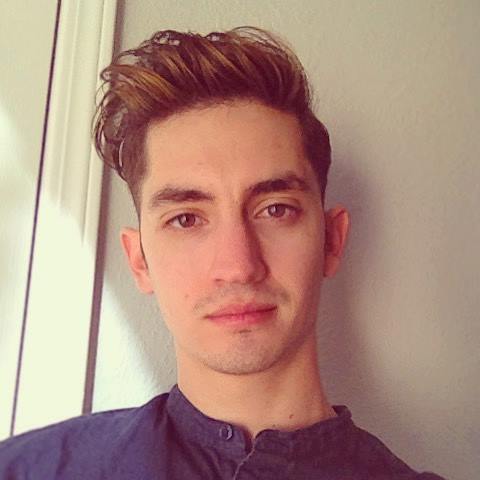 Andrew Stargaze

Design Director & Co-Founder
Andrew Stargaze is a User Experience Designer with several years of professional experience. He works closely with business stakeholders, front/back-end development teams, and other UX team members to manage, build, and support digital products. Andrew strongly believes in creating experiences that are simple to use and benefit the people who use them. His central philosophy is to improve user experiences regardless of the product or service in a world of constantly changing technology. Andrew strives to push the boundary of design in order to provide customers with a truly meaningful experience.
How do I get my medical marijuana license in the state of Ohio?
Need to figure out how to get your medical marijuana license in Ohio? Find out here!
How can I get updates about the mobile app?
Subscribe to our mailing list for news and updates about our app here!
How can I get in touch?
Easy. Fill out the contact form here and we'll get back to you soon!